For many decades the name of Head Wrightson has been associated with the design and manufacture of plant for the process and mining industries. Many machines/ vessels have been sold throughout the world and the name of Head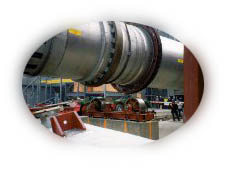 Wrightson is recognised both nationally and internationally. There have been a number of companies bearing the name of Head Wrightson and the two most relevant were Head Wrightson Stockton Forge Limited and Head Wrightson Teesdale Limited. These companies co-existed until 1967 when they amalgamated under the Head Wrightson Teesdale name, until Head Wrightson & Company Limited was taken over by Davy Corporation in 1976, Head Wrightson Teesdale Limited becoming part of the Davy Group. In 1984 Davy sold Head Wrightson Teesdale Limited to ITM (Offshore) Limited.
Throughout these many changes the basic products of the company continued to be produced. With this supply there was a commensurate demand for spares and replacement parts. This situation prevailed until ITM (Offshore) Limited, incorporating ITM Head Wrightson Teesdale Limited, went into joint administrative receivership on 22nd October 1986.
It was the intention of the receivers to sell ITM Head Wrightson Teesdale Limited as a going-concern with the closing date being 12th December 1986. Part of the business of ITM HWT had been providing a "design and supply" service on equipment and spares for the process plan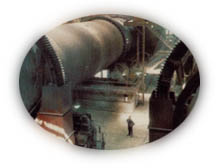 t industry, covering the traditional products for which Head Wrightson Limited have been renowned for many years. These products included but were not limited to rotary dryers, mills, pressure vessels, heat exchangers, classifiers and dock gates.
In order to preserve this service, a group of ex-Head Wrightson personnel got together to form HW Technical Services Limited.
To meet existing and new clients' detailed requirements HW Technical Services Limited purchased from the receiver all the engineering drawings, technical calculations, documents and files of the complete history of Head Wrightson Teesdale Limited up to 1987, thus permitting continuity and innovation on all the products.
The combination of the experience and expertise of the assembled team of ex-Head Wrightson personnel together with the acquired information permitted HW Technical Services Limited to offer a complete service for estimating, design, procurement, manufacture and installation for all the markets previously supplied with Head Wrightson products.